Le Médoc - Wine Tavern Stuttgart
Mon - Fri

11:30 - 14:30

Mon - Sun

18:00 - 23:00
Food & Beverage at Le MEDOC
"Good food is the foundation of genuine happiness."
(Georges Auguste Escoffier, 1846 - 1935)
Special Offers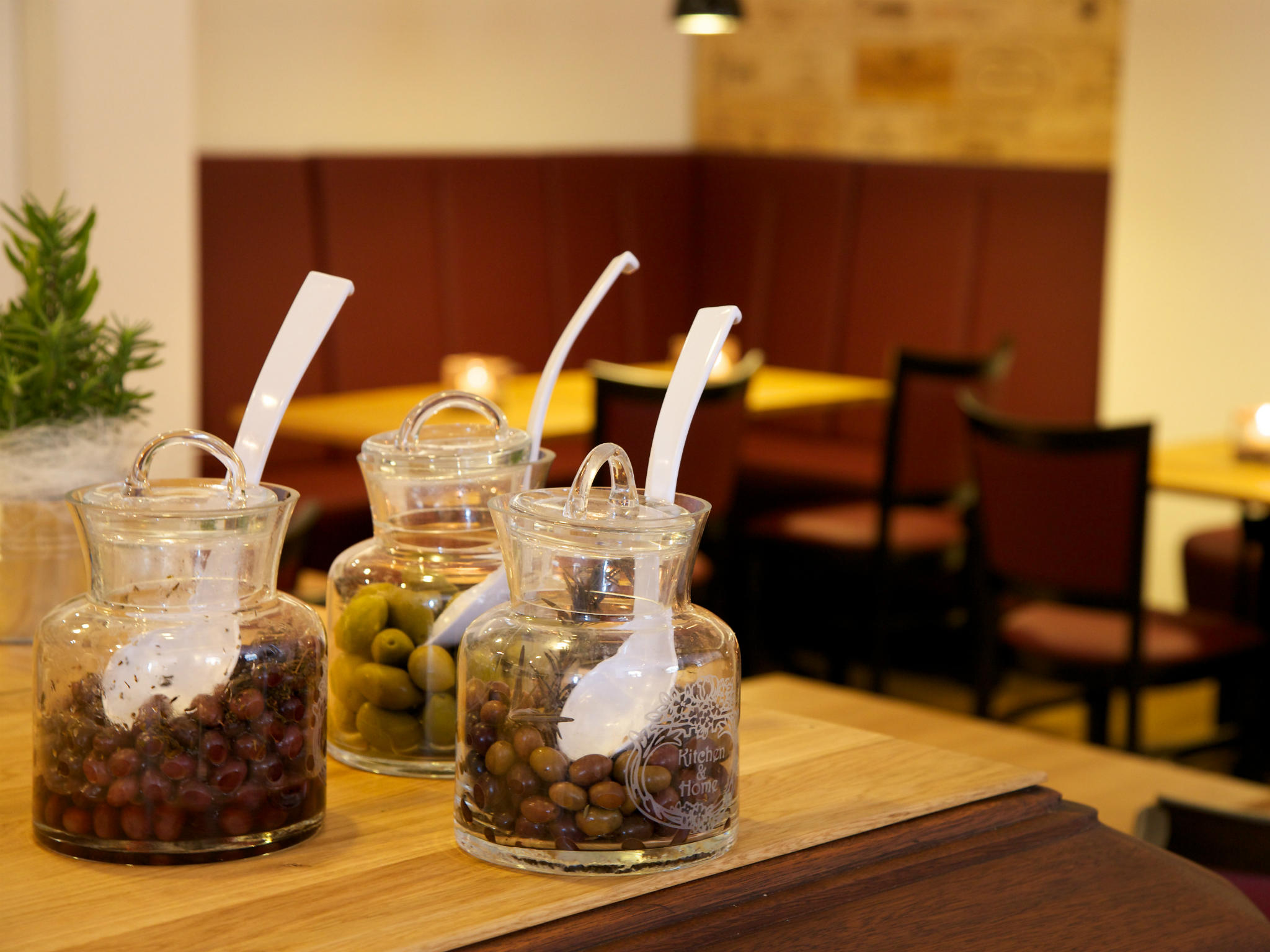 11:30 am - 2:30 pm
Discover our lunch menu with weekly changing dishes! Learn More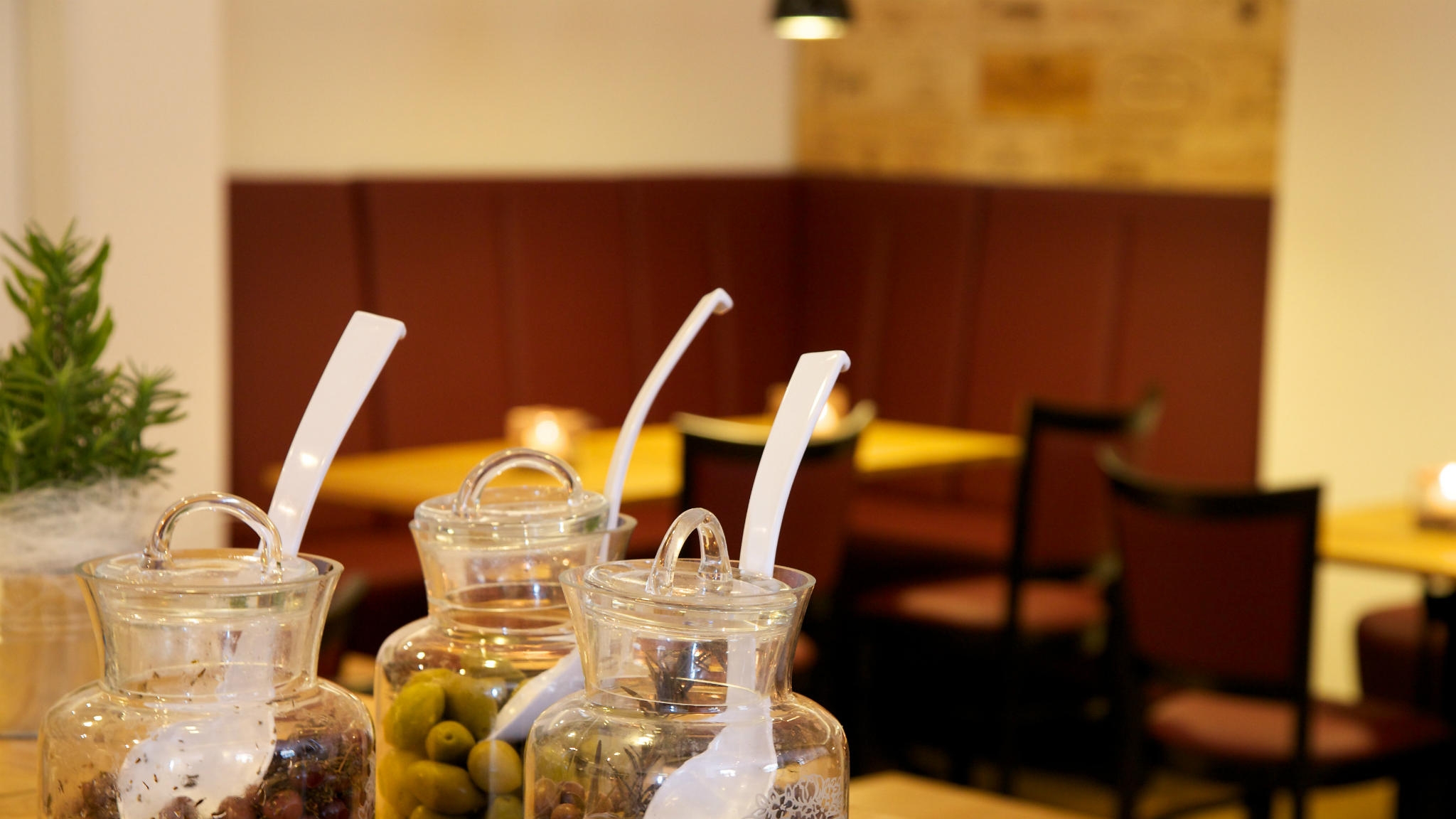 Lunch Menu
We serve affordable meals during lunchtime from Monday - Friday, 11.30am - 2.30 pm

► Download menu
.
Evening Menu
Starters | Hors d'oeuvre
Mango-Caprese - 11,50
tomato with buffalo mozzarella, mango, basil and olive oil
Mesclun salad - 11,50
with goat cheese and marinated asparagus
Salat Nicoise - 14,00
with tomato, green beans, egg, red onions, olives, tuna and young salad
Pulposalad - 12,00
with grilled potato, tomato and shallot
served with grilled prawns - 17,00
Crostini from La Pain Pochon - 9,00
with rubarb compote and Stilton cheese
Beef tatar - 14,00
with side salad as starter
Beef tatar - 19,00
with side salad and French fries as main course
Oysters
with lemon, bread and butter
1/2 dozen - 15,00
1 dozen - 25,00
with Pâté - + 4,00
Main Courses | Les Plats
Entrecôte frites - 27,00
Entrecôte with French fries and side salad
Rack of Lamb - 25,00
with rosemary jus, beans with bacon and roasted mash potato
Creamy asparagus risotto - 17,00
with grilled green and white asparagus and wild herbs
Grilled meagre - 23,00
with grilled green asparagus and sweet potato
Pike-perch filet - 23,00
with eggplant, scarmozza creme and lentils
Catch of the day - 24,00
Grilled Fish (Today's suggestion) with mangel and thyme potatoes
La pâte & la mer - 22,00
Tagliolini with seafood, tomato sugo and fresh herbs
Fromages et Desserts
Assiette de Fromages - 9,00
Please choose 3 kinds: St.Maure, Brie de Meaux, Comté, Tomme de Savoie, Munster, Roquefort
Macaron Surprise - 8,50
with strawberries, strawberry sorbet and cream
Tarte - 6,50
with chocolate mousse and fresh berries
Café Gourmant - 7,50
French classics: Espresso and small, sweet treats from our patisserie
Wines
Our wine menu features wines from the South of France, especially from the most famous wine region, the wine region Bordeaux. You will find exquisite wines from the Appellation Medoc, St. Emillion, Entre-deux-Mers and from the 'Pays de Gascogne'. Light wines with rather unknown heritage can be found some of the more famous vineyards like the 'Château Lagune' or the 'Château Giscours', the latter of which is registered as a Troisième Grand Cru Classé, the third highest rank of classifications, since 1855. At our restaurant and wine tavern all wines are also offered by the glass. Our offer further includes local wines from the wine grower Karl Haidle from Kernen, Baden-Württemberg, and Franz Keller from Baden.